About 200 experts and professors from home and abroad attended the 11th International Conference on Numerical Methods in Industrial Forming Processes (NUMIFORM 2013) held at the Institute of Metal Research, Chinese Academy of Sciences (IMR) from Jul.6th to Jul. 10th, which is the first time it was held in China.
Participants from more than 10 countries launched academic exchanges on sheet metal forming, bulk forming, powder and ceramic forming, joint forming, manufacturing process and multiscale modeling method, material model, damage evolution, forming properties and defect.
Nine foreign scholars, including Prof. Fabrizio Micari from University of Palermo and Prof. Khemais Saanouni from University of Troyes Technology (UTT) gave invited lectures on predicting the failure of ductile metal forming process, multi-field coupling analysis of hot forging process and accurate simulation of sheet forming.
Prof. F. Barlat from Pohang University of Science and Technology, former chairman of the UNMIFORM, attended on invitation. As a recipient of the 2011 Lee Hsun Lecture Award, Prof. F. Barlat has formed good cooperation in macroscopic constitutive model with Prof. ZHANG Shihong's group from IMR. IMR got a positive recommendation and support from Prof. F. Barlat in hosting this conference.
The NUMIFORM was founded by Prof. O. C. Zienkiewicz from The Swansea University in 1982. It has been held every three years, in U.K., Sweden, America, France, Holland, Japan, Portugal and Korea respectively. The UTT was identified as the host of the 12th International Conference on Numerical Methods in Industrial Forming Processes by the Executive Committee.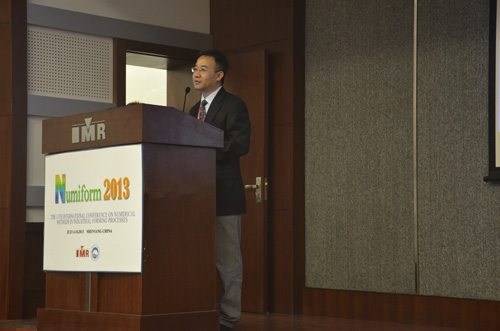 Prof. YANG Rui gives a welcome speech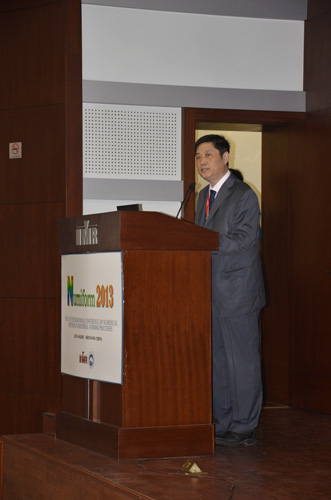 Prof. ZHANG Shihong presides the opening ceremony

Prof. Fabrizio Micari delivers a report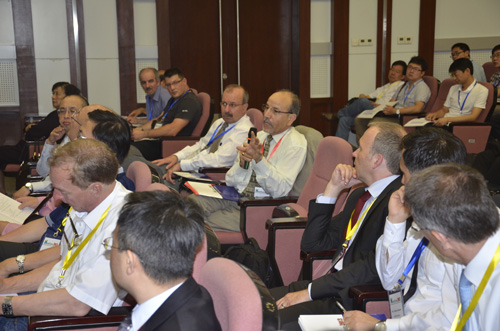 Delegates ask questions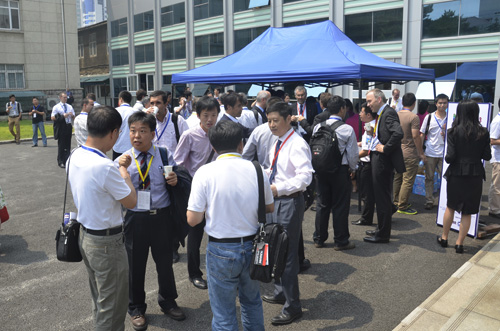 Conference interval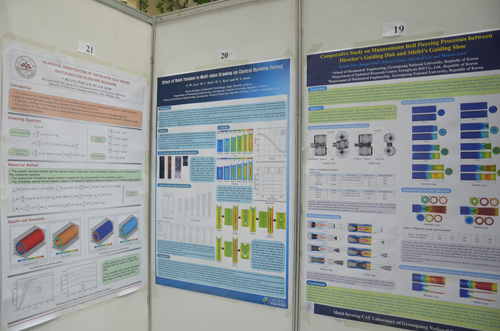 The poster exhibition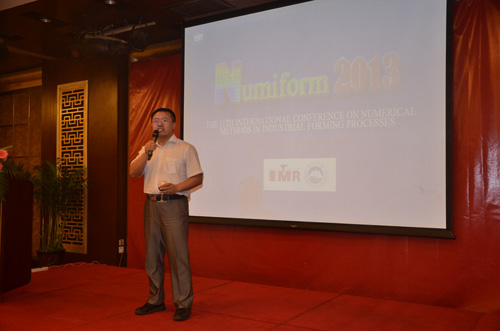 Delegates discuss questions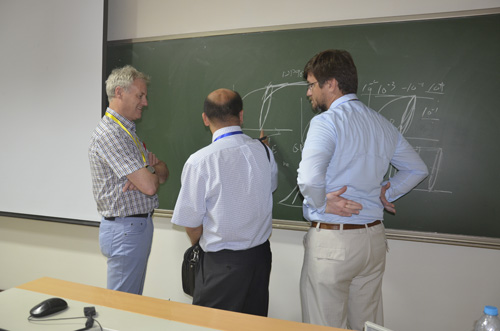 Delegates take a group photo