The 2016 Annual Meeting of the International Cooperative Group on Environmentally-Assisted Cracking of Water Reactor Materials (ICG-EAC) was hosted by Institute of Metal Research, Chinese Academy of Sciences (IMR, CAS) in Qingdao from May 15 to 20, 2016. It was the second time that China had the privilege to host the annual meeting of ICG-EAC in history. Prof. HAN Enhou, Director of Key Laboratory of Nuclear Materials and Safety Assessment, IMR, CAS, delivered the opening speech.
The ICG-EAC has been active since 1978 as a Non-governmental /Non-Profit Organization. The ICG-EAC is dedicated to coordinate international efforts on the EAC of structural materials in various aqueous reactor service environments. This is needed in order to develop the fundamental understanding and the relevant data base required for disposition/design criteria and safe operation (including life extension) of both boiling and pressurized water reactors, as well as heavy-water moderated plants.
Membership of the Group nearly contain all the organizations worldwide working on nuclear corrosion and irradiation damage including research institutes, utilities owning light water reactors, reactor vendors and nuclear regulatory organizations.
The 2016 Annual Meeting of the ICG-EAC was attended by 135 delegates from 13 countries representing 59 member organizations. In addition to 65 oral presentations, there were 15 contributions in the form of posters and/or summary presentations and four tutorial lectures.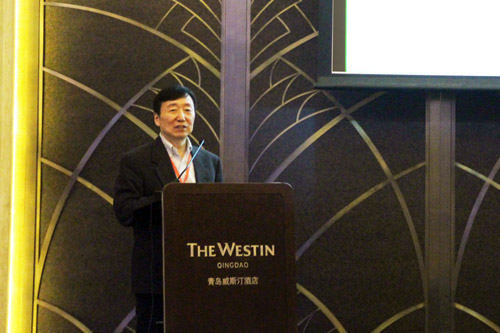 Prof. HAN Enhou, Director of Key Laboratory of Nuclear Materials and Safety Assessment, IMR, CAS, delivers the opening speech. (Imaged by IMR)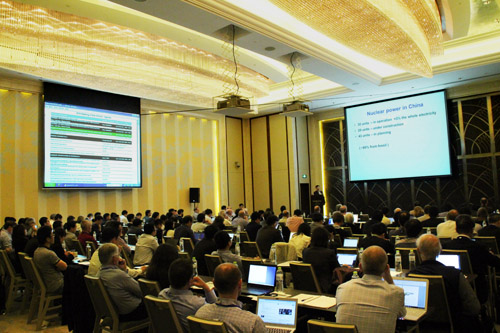 At the meeting (Imaged by IMR)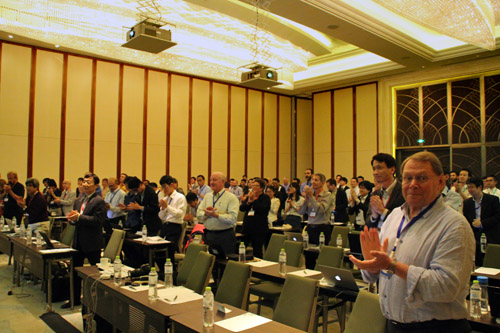 At the meeting (Imaged by IMR)
Group photo (Imaged by IMR)