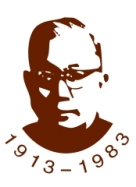 Professor Hsun Lee (Li Xun), member of CAS, was born on November 20, 1913, in Shandong, Hunan Province, China, and graduated from Hunan University with a B.S. in 1936. He went to Britain for further study in 1937 and obtained his Ph.D. from the Department of Metallurgy, Sheffield University, in 1940. He was the first scientist to discover hydrogen embrittlement in steels, which had been previously regarded as a scientific mystery. He was recognized as the founder of this field.
He returned to China and was appointed as Director of IMR, CAS, in 1953.
He served as the President of Shenyang Branch, CAS, and was a Vice President of the CAS before he passed away on March 20, 1983.
He mainly investigated the role of hydrogen in steels and the influence of cold processing on the structure and properties of steels. His discovery of hydrogen embrittlement in steels was a great contribution to the development of iron and steel technology. Under his leadership, IMR made important scientific research achievements in uranium, cast superalloys, refractory metals, physical testing at high temperature and rare earth metals applied to steel. Therefore, IMR provided key materials to the country to develop its first atomic bomb, the first returned satellite, the first supersonic airplane, and the first nuclear submarine.
To strengthen cooperation of materials science research and academic exchange in this field both at home and abroad, IMR and SYNL jointly established the "Lee Hsun Lecture Series", which includes:
4. Lee Hsun Young Scientist Lecture Series on Materials Science
These four awards honor research scientists who have made important achievements and great contributions to materials science and engineering. IMR has benefited from the implementation of this program, which is growing more popular and influential in materials science and engineering both domestically and internationally.
Nomination:
Candidates for Lee Hsun Achievement Award, Lee Hsun Lecture Award, Lee Hsun Research Award and Lee Hsun Young scientist Lecture Series on Materials Science should be nominated only by the Director, Deputy Directors, Members of CAS and Chinese Academy of Engineering (CAE), and Heads of Research Divisions in IMR CAS.
The deadline for submission of nominations for the Lee Hsun Lecture Series is the 20th of May and the 20th of December each year.
Appraisal:
The evaluation and appraisal of the Lee Hsun Lecture Series candidates take place by the Selection Committee twice a year. The Selection Committee consists of a Chairman, the Deputy Director who is in charge of the international co-operation, and members, the experts of materials science in IMR, CAS.
Awardees Number of Each Year:
One awardee will be selected for the Lee Hsun Achievement Award each year at most.
Ten awardees will be selected for the Lee Hsun Lecture Award each year at most.
There is no limited number of awardees for the Lee Hsun Research Award.
Five awardees will be selected for the Lee Hsun Young Scientist Lecture Series at most.
The awardees will be informed of the appraisal results in written notice by the committee's chairman.
Award Ceremony:
The Institute of Metal Research, Chinese Academy of Sciences will invite the awardees to visit IMR and attend the Lee Hsun Lecture Series Award Ceremony. The awardees will be invited to deliver one or a series of lectures. Joint research activities with partners in IMR CAS are encouraged.
Support Extension:
All the awardees are encouraged to establish long term cooperation with their IMR partners. The deadline for applying for extended support is the 20th of May and the 20th of December each year.
For more information, please contact:
Dr. Shuyan LI
Foreign Affairs Office
Institute of Metal Research, Chinese Academy of Sciences
72 Wenhua Road, Shenyang 110016, China
Email: syli@imr.ac.cn
Tel. 024-2397 1500
Fax.024-2389 1320