The 30th SYNL Colloquium on Mechanical Behaviors of Materials was held on April 14, 2017 in Institute of Metal Research, Chinese Academy of Sciences (IMR, CAS).
Prof. LI Yan, Dean of School of Aerospace and Applied Mechanics, Tongji University, deputy director of Key Laboratory of Advanced Civil Engineering Materials, Ministry of Education attended the Colloquium and delivered a lecture entitled "High performances of plant fiber reinforced composites and their demonstration applications". She demonstrated combined structural and functional performance of green composites and their applications in aerospace and rail transit.
Three other reports were also made on the Colloquium entitled "The influence of low dimensional defects on the strain-hardening behavior and mechanical properties of Ni alloys", "Atomic-scale chemically-tuned interface resistance to dislocation transmission" and "Decoupling surface effects from the size effects on the flow stress of nanocrystals-The case of nanoporous gold" by doctoral student YANG Chenglin, LI Xi and WU Peng of IMR.
The SYNL Colloquium on Mechanical Behaviors of Materials is a major academic lecture series of Shenyang National Laboratory for Materials Science (SYNL), IMR, CAS. Numerous scientists from home and abroad attend the colloquium annually. It has been held 30 times since 2010.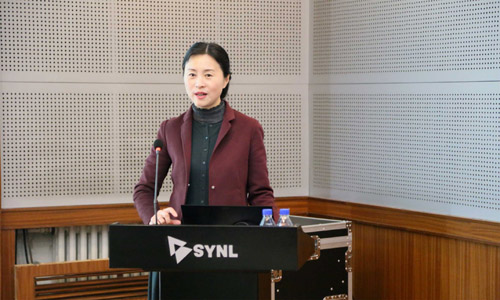 Prof.LI Yan delivers a lecture. (Image by IMR)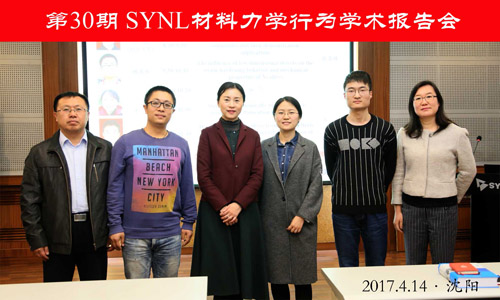 At the Colloquium(Image by IMR)