YU Yanliang, Head of the Science and Technology Department of Liaoning, visited Institute of Metal Research, Chinese Academy of Sciences (IMR, CAS) on June 7, 2017.
During the visit, YU spoke highly of the scientific research achievements and the contributions IMR made for Liaoning's economy. He also made an expectation of IMR to advance the transformation of scientific and technology achievement, and provide technical support for Liaoning to foster new high-tech industries.
YU also paid a visit to Superalloys laboratory and Titanium Alloys laboratory in Hunnan campus, the CAS Key Laboratory of Nuclear Materials and Safety Assessment in Wencui Road campus and Shenyang National Laboratory for Materials Science in Wenhua Road campus.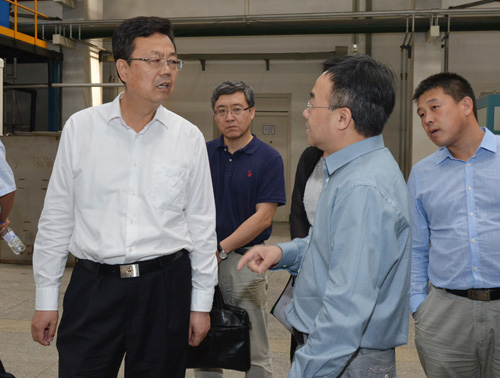 YU Yanliang visits the Superalloys laboratory.(Image by IMR)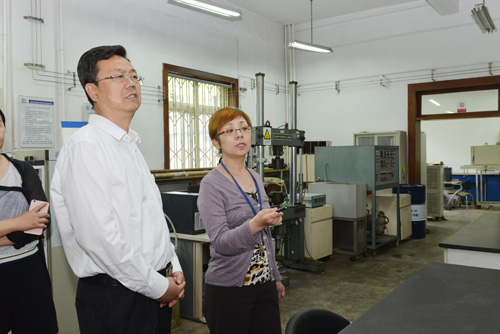 YU Yanliang visits the CAS Key Laboratory of Nuclear Materials and Safety Assessment.(Image by IMR)
YU Yanliang visits Shenyang National Laboratory for Materials Science.(Image by IMR)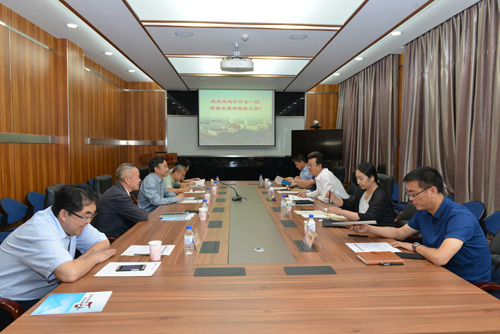 At the meeting (Image by IMR)