A ten-people delegation of Rolls-Royce headed by Mike Mosley, Director of Operations Civil Aviation, visited Institute of Metal Research, Chinese Academy of Sciences (IMR, CAS) on June 12, 2017. Members of the delegation included David Ayton (EVP Supply Chain), Caroline Chambers (Purchasing Director), Andrew Davies (Finance Director), Patrick Horgan (North-East Asia Regional Director) and James Lloyd (Asia-Pacific Supplier Management Executive).
Prof. YANG Rui, head of titanium aluminide project team and Director of IMR, briefed the delegation on recent progress and fixed processes. The visitors toured the sites of key processes and conducted technical exchanges with IMR team members.
Mike Mosley thanked the IMR team for their R&D work that provided a strong support to the Rolls-Royce engine program. He said that the next-stage work is important and suggested that the IMR team optimize the use of resources and guarantee the delivery schedule.
YANG Rui told the guests in the meeting that IMR is dedicated to the development of key material technologies and emphasizes technology transfer to industries. He said that the IMR team would work hard to fulfill the project goals and enable the product quality and delivery schedule be met.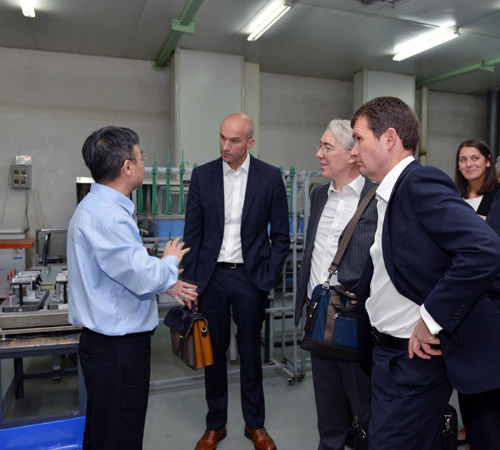 Prof. YANG Rui introduces the key processing technology to the Rolls-Royce delegation.(Image by IMR)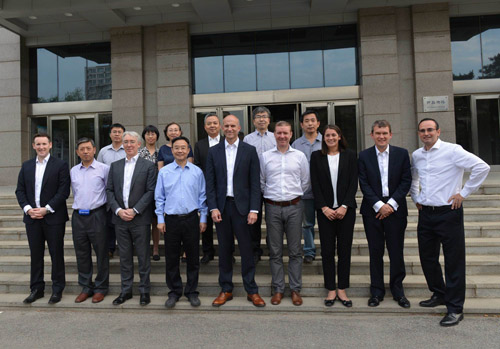 Group photo (Image by IMR)