The Chinese version of Introduction to Lead-free Soldering has been published by Science Press recently. It was written by Prof. Katsuaki Suganuma from Osaka University and translated by Prof. LIU Zhiquan from Institute of Metal Research, Chinese Academy of Sciences (IMR, CAS) and Prof. LI Mingyu from Harbin Institute of Technology.
Assessing the scientific and technological aspects of lead-free soldering, Introduction to Lead-free Soldering considers the necessary background and basic conception. It highlights the metallurgical and mechanical properties, plating and processing technologies, and evaluation methods vital to the production of lead-free solders. Responding to increasing environmental and health concerns over lead toxicity, Introduction to Lead-free Soldering discusses soldering inspection and design, mechanical evaluation in electronics, lead-free solder paste and reflow soldering, plating lead-free soldering. It also summarizes the evaluation criteria and enhancing methods of the package reliability.
The Chinese version of Introduction to Lead-free Soldering was issued on the 18th International Conference on Electronic Packaging Technology (ICEPT2017) on August 17, 2017 and was presented to the Conference's Excellent Paper winners.
Prof. LIU Zhiquan's research group has been in a long-term cooperation with Prof. Katsuaki Suganuma's team in the field of Microelectronic Interconnect Materials. Prof. Katsuaki Suganuma visited IMR as the recipient of LEE Hsun Lecture Award in November, 2015.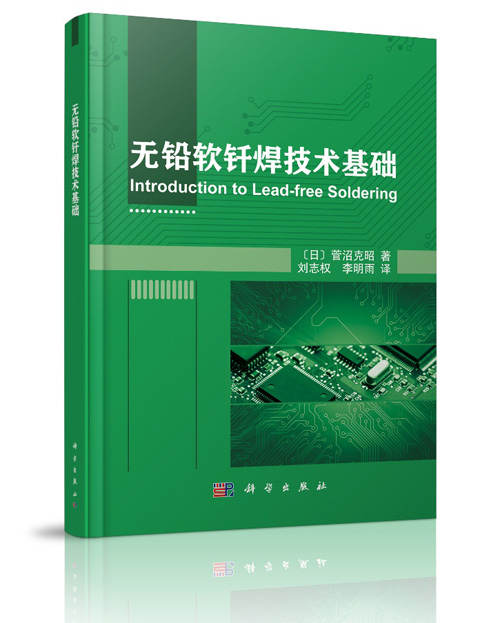 The Chinese version of Introduction to Lead-free Soldering (Image by IMR)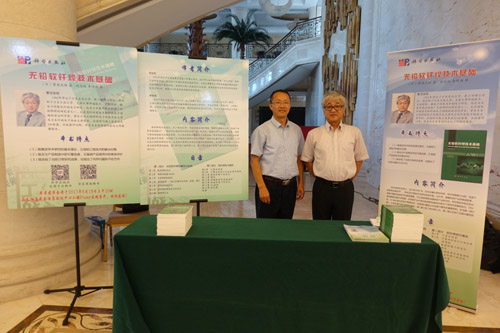 Prof. LIU Zhiquan and Prof. Katsuaki Suganuma at the ICEPT2017 (Image by IMR)
The Award Ceremony of the ICEPT2017 (Image by IMR)