ZHU Zhiyuan, Party secretary of Shanghai Tech University, visited Institute of Metal Research, Chinese Academy of Sciences (IMR, CAS) on May 14, 2018.
In the meeting, XU Yan, deputy Party secretary and deputy director of IMR welcomed ZHU's visit. Prof. SUN Xiaofeng, deputy director of IMR, gave a basic introduction of IMR to ZHU, especially the landmark research achievements of fundamental research and application these years. Both parties expressed expectation of a deeper communication and collaboration in research development and talent cultivation.
Zhu also paid a visit to Advanced Carbon Division, Technical Support Division and IMR exhibition hall.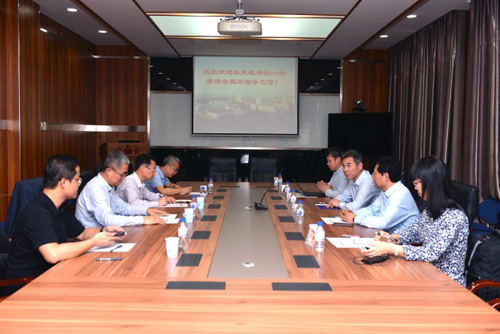 At the meeting (Image by IMR)
XU Yan, deputy Party secretary and deputy director of IMR, gives a welcome speech. (Image by IMR)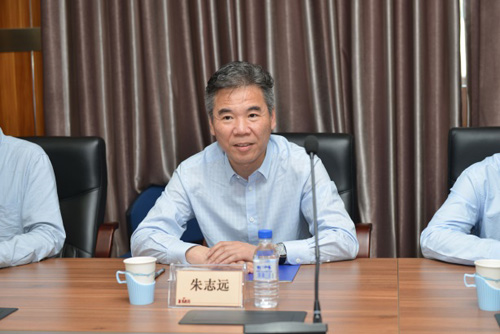 ZHU Zhiyuan, Party secretary of Shanghai Tech University (Image by IMR)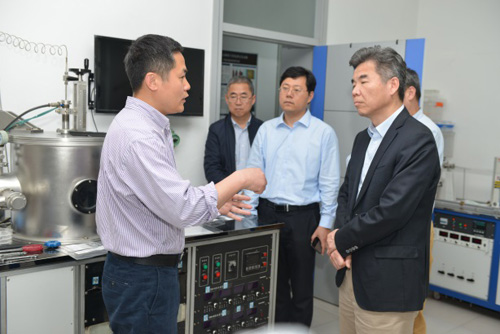 Lab tour (Image by IMR)