Institute of Metal Research, Chinese Academy of Sciences (IMR, CAS) signed a Memorandum of Understanding to foster comprehensive cooperation with AVIC Shaanxi Hongyuan Aviation Forging Company on April 29th, 2019.
According to this MOU, both parties will develop a win-win platform together to deepen the whole process of strategic cooperation and boost the application of research outcome.
Both parties also had a profound discussion about next stage of cooperation plan.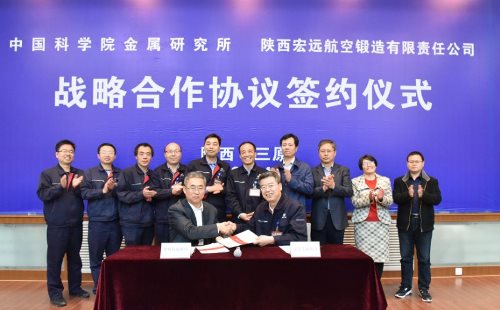 IMR Signs Momorandum of Understanding with AVIC Shaanxi Hongyuan Aviation Forging Company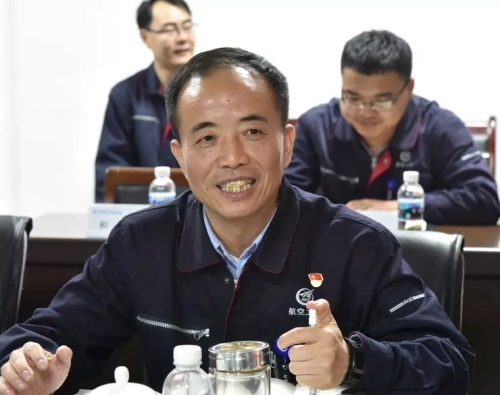 WANG Kuanxin, Party Secretary and Board Chairman of AVIC Shaanxi Hongyuan Aviation Forging Company , makes an adress. (Image by IMR)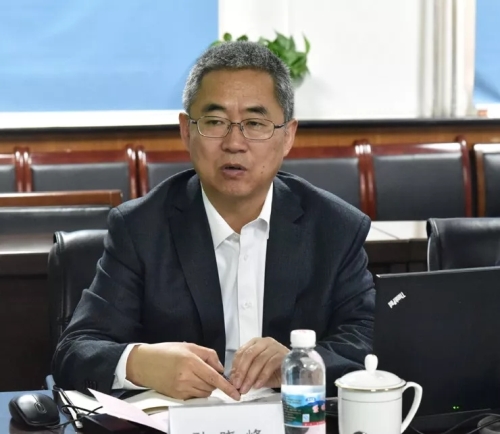 Prof. SUN Xiaofeng, the Vice Director of Institute of Metal Research, Chinese Academy of Sciences, makes an adress at the meeting. (Image by IMR)