Research Areas
1. Production and Application of High-Quality Silicon Carbide Foam
Research interests concentrate on the production of silicon carbon foams with high strength and high thermal conduction. The applications of silicon carbide foams in interpenetrating metal/ceramic composites, automobile exhaust converters, heat exchangers, and catalysts are also performed by this group.
2. Application of Microwave Heating and Microwave-Induced Plasma
Research conducted in this group includes the design of apparatus for microwave heating and atmospheric plasma (APM) induced by microwaves, the application of microwave heating in ceramic synthesis and sintering, and the application of AMP in direction conversion of natural gas to acetylene and hydrogen.
3. Several Advanced Welding Methods
Variable polarity plasma arc welding, vacuum brazing, laser beam welding, and self-piercing riveting are used to research the joining of various modern materials and structures. Smart processes of life-extension treatment of welded structures and related evaluation methods are also performed. For example, a new technology that combined a glass-sealing process and active brazing process to join porous alumina ceramic membranes to metal tubes was successfully developed recently.
4. Manufacturing of Special Homogenous Materials and Process Modeling
Based on the rapid or sub-rapid solidification techniques of gas atomization and spray forming, our group focuses on both the manufacturing of high-strength AL alloys and high-strength, high-conductivity Cu alloys and solidification theory.
Research Highlights
SiC foam-structured catalyst and its molecular sieve active coating

SiC foam packing, column plate, and Tower valve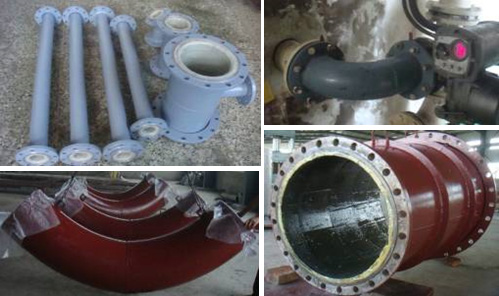 Pipe for flue gas desulfurization system based on the wear and corrosion resistance of silicon carbide foam [Author: ok as edited?]