Brief Introduction
Focusing on the country's need and development of the discipline, the Surface Engineering of Materials Division mainly focuses on studying the surface strengthening and functional modification of materials, production of novel thin films and coating materials and devices using surface technology, industrial applications in exceptive environments, and property evaluations of reinforced surfaces. By extensively collaborating with domestic institutes, universities, and enterprises, the division is committed to many research projects that are supported by grants from national and industrial sources, such as the design and functionalization of thin films, R&D of various surface modifications, and new coating technologies for materials. The main products include hard coatings and multilayers for the mechanical industry, anti-friction coatings as solid lubricants, thermal carrier coatings for super alloys for power systems, protection coatings for magnetic and composite materials, optoelectronic functional thin films, special gas containers and related corrosion-resistant piping, instrumentation and valves, high electron conductivity and high thermal conductivity coatings, anti-radiation coatings, and surface nanonization technologies. The division is equipped with many types of instruments, such as those for arc ion plating, sputtering, e-beam evaporation, plasma enhanced CVD, cold spraying, detonation flame spraying, plasma spraying, high-velocity oxygen fuel spraying, and chemical and electrochemical surface modification.
Research Areas
Direction I: Design, Preparation, and Characterization of Functional Thin Films and Coatings
Study on basic and applied problems of growth mechanism, relationship between microstructure and properties, and degradation mechanism and property evaluation of the thin films and coatings. We prepare optoelectronic functional thin films, electromagnetic functional thin films, biomaterial thin films, and multifunctional composite thin films, and optimize the processing of related protective coatings using physical vapor deposition (PVD), chemical vapor deposition (CVD), and related deposition technologies. We also conduct industrial application research on functional thin films and coatings.
Direction II: Corrosion Resistant, Wear Resistant, and Anti-fatigue Coating Materials and Related Technologies
We develop high-performance corrosion-resistant coatings, super-hard multilayer films, diamond films, thermal corrosion-resistant coatings, thermal barrier coatings, and surface nanonization modification using various deposition techniques, including cold spraying, detonation gun spraying, high-velocity fuel-oxygen spraying, plasma spraying, electrostatic spraying, physical vapor deposition, nitrification, and hydrogenation. We investigate the relationship between microstructure, corrosion, and the wear behavior of coatings. We develop new coating deposition methods and manufacturing equipment to offer total solutions for the surface protection of industrial materials.
Research Highlights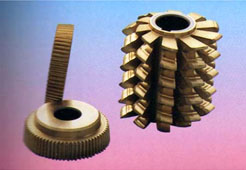 Hard wear-resistant coating for tool
Special gas containers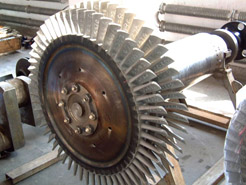 CoCrW wear-resistant coating for gas turbine blades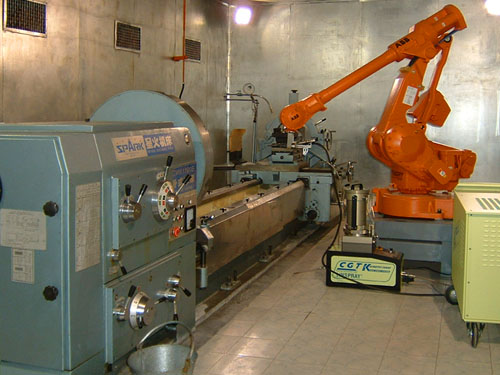 Surface nano-modification for straightening roller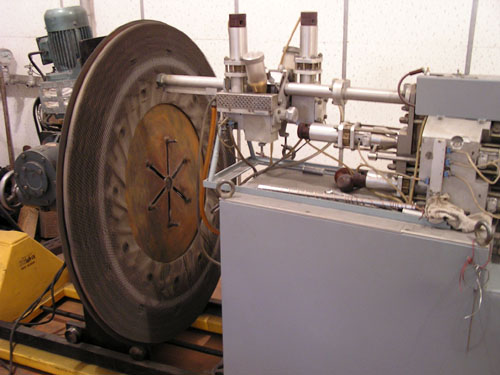 Detonation flame spray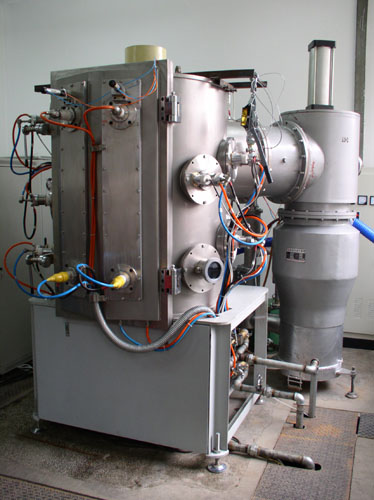 Arc ion plating system
Cold spray laboratory