Brief Introduction
Advanced Ceramics and Composites Division focuses on the multi-scale materials design and structure-property relationship of high-performance structural/functional ceramics and composites. New compounds in M (M=Ti, Cr, Nb, Ta, Zr, Hf)-Si(Al)-C, RE-Si-O-N, and Si-B-O-N systems were studied and shown with outstanding properties,, such as high-strength and modulus, damage tolerance, quasi-ductility, resistance to high-temperature oxidation and corrosion, extremely low lattice thermal conductivity, and high reliability in extreme environments. Novel experimental methods were developed for fabricating bulk, porous and low-dimensional (nano-powder and thin film) ceramics and composites. Theoretical modeling of electrical, thermal, and mechanical properties are used to discover relationships between the atomic- and/or electronic-scale characteristics, microstructure, and macro-performances. They also investigated performances and thermal/chemical stability of ceramics and composites under simultaneous high temperature, loading, oxidation and corrosion, and radiation environments.
Research Areas
- Structural-Functional Integration of Advanced Ceramics
Theoretical prediction, processing, and properties of advanced structural and functional ceramics.
- Stability of Ceramics under Extreme Environments
Performance under extreme environments and novel protection methods.
- Structure and Properties of Novel Functional Ceramics
Processing, characterization, and properties of bulk and porous functional ceramics.
- Application of Machinable Ceramics and Composites
Processing and property optimization of high-temperature machinable ceramics and composites.
Research Highlights
Nano-laminated carbides and nitrides for extreme environments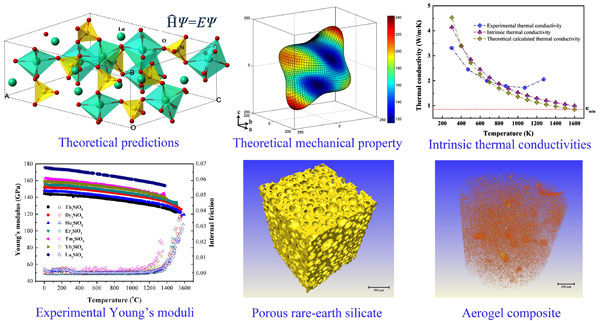 Integrated strategy to explore thermal insulation ceramics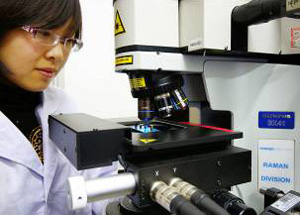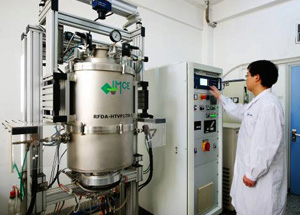 Please click here to visit the website