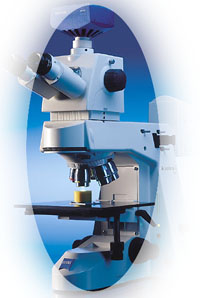 The Division of Metallographic Analysis
This laboratory could be able to perform simple microscopic evaluations, linear measurements, and other related tests which aids in determining if the material has been processed correctly and is therefore a critical step for determining product reliability and/or for determining why a material failed. The whole staff of laboratory offer technical service for IMR and society with scientific and impartial attitude, which ensure the research work carried out smoothly in IMR.
It has developed to be an opened common laboratory now since it was established in 1953. As a main and important method to study the relationship of microstructure and properties of materials, metallographic analysis has contributed to material science of IMR.
Our laboratory is equipped with modern metallographic sample preparation equipment required for material preparation for optical microstructure analysis, and scanning electron microscopy. Equipment includes eighteen polish-grinding machines of Struers and six digitized optical microscopes. These microscopes are equipped with bright field, dark field, polarized light, and differential interference contrast (DIC) illumination, and their magnifications ranging from 20 to 2000. Zeiss Axiophoto2 image high temperature microscope, imported in 2002, could observe the morphology of samples at the temperature varied from -190℃~1500℃.