► Titan Cubed G2 60-300 S/TEM
Configuration: With double correctors and monochromator configuration. Assemble with Gatan Quantum 965 GIF and EDAX RTEM EDS.
Performance Index:
Work accelerating voltages is 60-300KV,
TEM resolution: 0.08nm (Mono off) , 0.07nm (Mono on)
STEM resolution: 0.07nm
Energy resolution: 0.85eV (Mono off), 0.3eV (Mono on)
Applications in Materials Science include:
• Sub-angstrom resolution imaging in TEM mode and STEM mode.
• Chemical composition and bonding state studies at atomic scale.
• S/TEM tomography
• Magnetic and electric field measurements in Lorentz mode.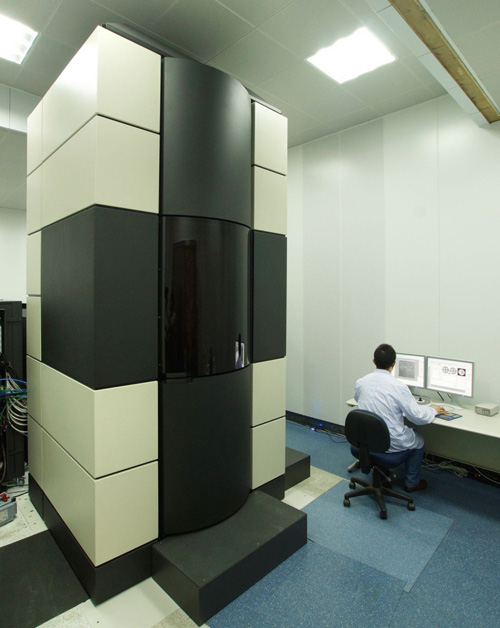 ► NanoFab: Dual-Beam focus ion beam Helios 650
Ion beam resolution: 4.5 nm
• Nanofrabrication
• 2D & 3D phase, elemental, and morphological analysis
• TEM and Atom Probe sample preparation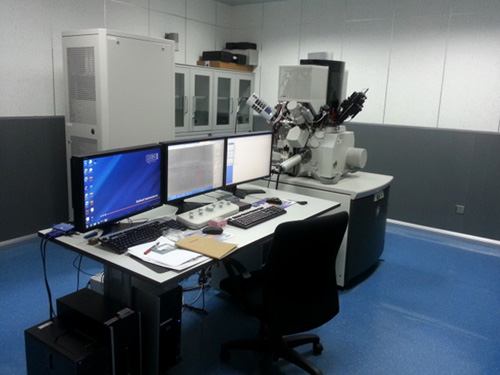 ► 3D imaging system with Xray tomography Xradia Versa XRM 500
3D spatial resolution: 1μm
• Void, crack 3D imaging and quantification
• Phase identification in 3D space
► ESCALAB 250
Main functions:
Thermo ESCALAB 250 XPS equipped with a monochromatic Al Ka X-ray source and a non-monochromatic x-ray sources (Al/Mg).
The functions include:
• XPS with both of monochromatic and non-monochromatic X-rays
• Angle resolved XPS
• Depth profiling capability
• AES (Auger electron spectroscopy)
• UPS (Ultra-violet photoelectron spectroscopy)
• Ion scattering spectroscopy (ISS) in base system
• Reflected electron energy loss spectroscopy (REELS) in base system
Application:
XPS (X-ray Photoelectron Spectroscopy) or ESCA (Electron Spectroscopy for Chemical Analysis), is the most important method of all surface analysis techniques. Elemental and chemical information about the top few atomic layers can be obtained with ease from insulating as well as conducting materials. Each element has a finger print spectrum and when several elements are present on the same surface, these can be clearly identified and their chemical states ascertained from their photoelectron binding energies. It is widely used as a major tool in the surface analysis of materials and chemistry.